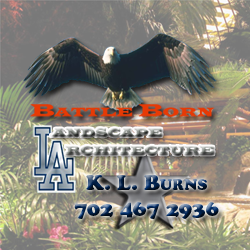 Landscape Services
FREE Quote!
Las Vegas Desert Landscapes
Las Vegas Landscape Lighting
Landscaping Design Las Vegas
Lawn Maintenance Las Vegas
Lawn Design and Architecture
Property Beautification
Landscaping Las Vegas
Landscape Rock Las Vegas
Vegas Landscape Maintenance
Eco Friendly Landscaping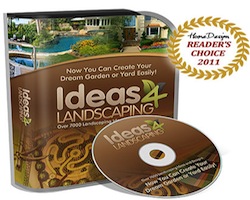 " Over 7000 Landscaping Designs, Instructions & Videos... Landscaping Secrets Revealed! To Build The Landscape You Always Wanted! " You can get the job done cheaper, faster and without headaches using my landscaping resource.
This massive collection of photos, ideas, and simple step-by-step details is designed to help home owners make some progress with their plan to liven up their home with the perfect landscaping.
Click Here For Landscaping Ideas!
Las Vegas Landscape Lighting
The spectacular landscaping of your home is easily enhanced at night by well placed landscape lighting. Outdoor lights are not just for security anymore, they provide a tranquil illumination of your property and add certain elegance to your landscaping design. In fact, landscape lighting is seen as an art form that creates a mood by highlighting architectural and garden features. Many landscapists are calling this form of landscape art,
Lampscape
art or
Lampscaping
.
A thoughtfully planted, weed-free
Las Vegas landscape
is just the start. The next step is to light it up at night for reasons that range from enjoying your garden to visually expanding your living space at night for family and friends. Illuminating walkways to give an inviting presence to your home, or adding in low voltage solar LED lights around bushes to give off a brilliant illumination at night adds value to your home's landscape.
The variety of landscape lighting is unlimited, our landscapers choose several options to present you with choices that work well with your designs. Ideas range from vintage style lampposts that are connected to an interior switch, to solar lighting that provides hours of lighting at nighttime. The LED solar lamps we install come in a variety of color plates to add a colorful display of lights according to your desire.
Imagine a soft tone of reds and browns on your
Las Vegas desert landscape
, scattered throughout your property at night to give off a light show display of earth tone colors, enhancing your foliage and ornamental elements. Or, if you prefer, using blue tones to enhance a waterfall or water fountain, your pool area or a water ornamental element. The choices of landscape lighting are only limited by your imagination.
---

Battle Born Landscape Architecture
3690 Howard Hughes Parkway
Suite 500
Las Vegas, NV 89169
702-467-2936
Lic #