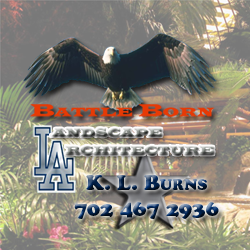 Landscape Services
FREE Quote!
Las Vegas Desert Landscapes
Las Vegas Landscape Lighting
Landscaping Design Las Vegas
Lawn Maintenance Las Vegas
Lawn Design and Architecture
Property Beautification
Landscaping Las Vegas
Landscape Rock Las Vegas
Vegas Landscape Maintenance
Eco Friendly Landscaping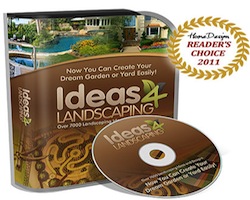 " Over 7000 Landscaping Designs, Instructions & Videos... Landscaping Secrets Revealed! To Build The Landscape You Always Wanted! " You can get the job done cheaper, faster and without headaches using my landscaping resource.
This massive collection of photos, ideas, and simple step-by-step details is designed to help home owners make some progress with their plan to liven up their home with the perfect landscaping.
Click Here For Landscaping Ideas!
Landscaping in Las Vegas
Creating a perfect
Las Vegas landscaping design
requires a few simple considerations to have the successful and beautiful property you desire.
Take time to study the lay of the land, the potential spots where the sun is most prevalent and areas where the shade is mostly present. Studying your yard is the first step in developing an efficient landscape plan. Putting your landscaping ideas on paper is a great way to begin. By drawing out the landscape and then identifying areas where each elemental design will go, gives your landscapist your vision of how you want your landscape to appear.
After deciding the layout, you will need to know which part of your yard retains water and which part water drains from. Having the proper assesment of your property by contacting our
Landscape Architecture
expert is imperative, especially in the Las Vegas desert climate. We ensure your landscape will grow and flourish in the right spots. Finally, take into account what you already have in your yard and decide if those elements can be incorporated into your new landscape design, or if you prefer a complete landscape redesign. Contact us today for a
FREE estimate
!
Landscape Gardening
If your choice is to add natural greenery, such as bushes, flowers, topiary or other tropical landscape gardening elements, you want to ensure your landscape designer will make it easy for future maintenance. Deciding on elements and designs is the first step to producing a beautiful and low maintenance landscape design. Let
Battle Born Landscape Architecture
help you create the perfect layout for your property.
One of the best landscaping tips to minimize overall maintenance for your property is to implement ornamental designs such as large colorful rocks, pavers or stepping stones for a walkway. Adding in foliage or large potted flora is a great idea to produce a colorful eye-appealing landscape. Another great affordable enhancement is adding in solar
landscape lighting
that enhances your entire property at nighttime with illumination focused on your garden. Solar landscape lighting provides further benefits by conserving energy and natural resources, eliminating the need for exterior lights.
---

Battle Born Landscape Architecture
3690 Howard Hughes Parkway
Suite 500
Las Vegas, NV 89169
702-467-2936
Lic #